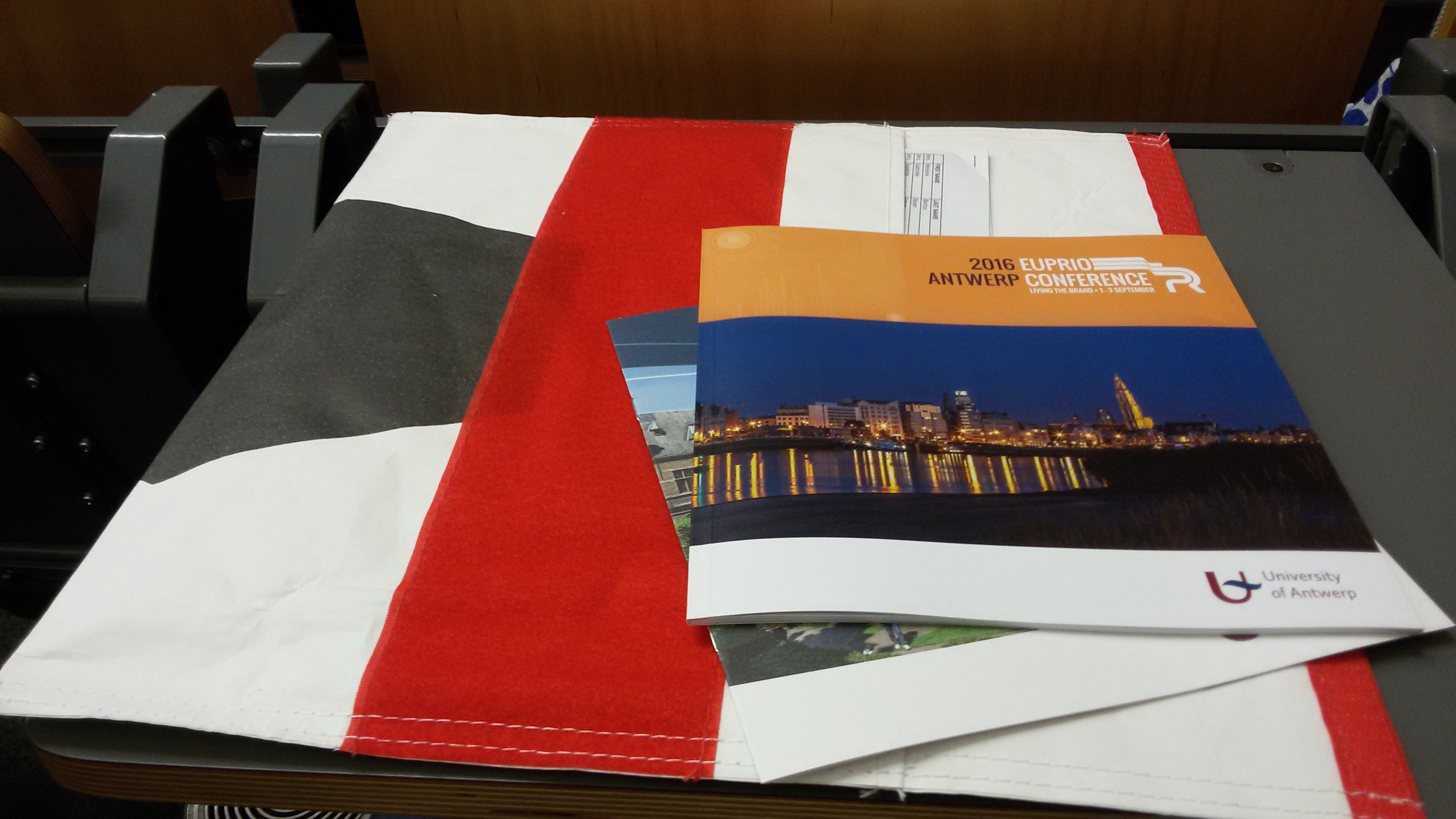 Konferencija o brendiranju visokih učilišta "Living the Brand" koja je okupila više od 280 stručnjaka koje se bave komunikacijama, odnosima s javnošću i marketingom na visokim učilištima iz cijele Europe, održana je od 1. do 3. rujna 2016. na Sveučilištu u Antwerpenu (Belgija).
Organizator ove konferencije je udruženje EUPRIO (European Universities Public Relations and Information Officers) koje okuplja komunikatore s visokih učilišta iz 23 europske zemlje. Glavni je cilj, razmjenom dobrih praksi i ideja, osvijestiti važnost komuniciranja aktivnosti i rezultata rada visokih učilišta te ih potaknuti da im komunikacijske aktivnosti budu neizostavan dio strateškog planiranja.
Konferencija Living the Brand bavila se pitanjem na koji način komunikacijski i marketinški stručnjaci mogu, u suradnji s akademskom zajednicom, studentima i drugim dionicima doprinijeti razvoju brenda visokog učilišta i njegovoj prepoznatljivosti. Neka od pitanja koja su otvorena na predavanjima su kako uklopiti identitet sastavnica u brend sveučilišta, što je uopće brend, trebaju li sastavnice razvijati vlastitu reputaciju i na koji način povezati, koliko je brendiranje obrazovanja različito od brendiranja tvrtke/proizvoda, kako marketinški i komunikacijski odjeli mogu učinkovito uključiti studente, djelatnike i partnere u promociju sveučilišta. Također je bilo riječi o izazovima komuniciranja, je li brendiranje standardizacija te je postavljeno pitanje koja je uloga sveučilišta u društvu koje se mijenja i kako to komunicirati javnostima.
Galerija fotografija: