Director of the Agency for Science and Higher Education, Prof. Jasmina Havranek, PhD, was awarded a plaque from the University of Mostar as a sign of gratitude for the remarkable contribution to the development of the university through prominent work on the research, teaching and professional fields as well as spreading the reputation of the university not only to Croatia, but also worldwide.
On the occasion of the 40th anniversary of the University of Mostar, on December 8th, 2017, a ceremony of the Senate was held, and opened by Prof. Zoran Tomic, PhD, who defined several strategic directions and highlighted three key challenges: the University's integration, the development of a new strategy and the financial stability of the University.
As part of the ceremony, the honorary doctorate of the University of Mostar was awarded to the President of the United Nations General Assembly Prof. Miroslav Lajcak, PhD, who contacted via video call from New York.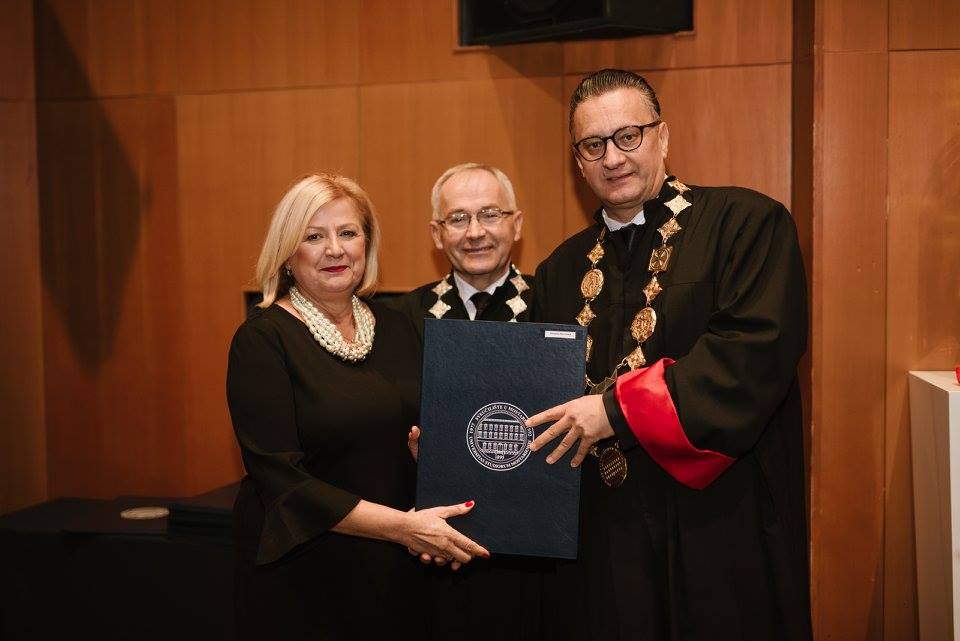 (Source: Official Facebook page for the University of Mostar)